Using the ARRL RF Exposure Calculator
It may be helpful to show this video as full screen with the box at the bottom RH edge of the video. This will help during the part of the video showing the ARRL calculator screens.
---
Ham Radio support of IGY Antarctica
---
New Yaesu System Fusion Repeater
W8WLC has set up a new C4FM Fusion Repeater at the Ward Branch Rd. antenna site shared with the PI County Road Commission tower. A dedicated dual-band antenna was installed on 14 October 2020 along with DR-2X Fusion repeater. UHF (70cm) frequency .
VHF/UHF Repeater frequencies are
145.170- PL VHF and 442.150+ UHF. PL is 103.5 Hz for FM on both. DG-ID is 00 for Digital Modes.
---
Digipeater and Wx Station installed at Moltke site.
W8WLC and KE8DAF have set up an APRS digipeater at the tower site serving our club repeater. The APRS is shared with the receive antenna for the 147.02 MHz phone repeater. The new digi is offering excellent APRS coverage, picking up mobiles and remote fixed sites. Follow the link below to see information and Wx reports.
W8WLC-15 APRS Map
Also the weather data can be viewed at CWOP: See W8WLC-15 CWOP for a display of current weather.
You can see charts by clicking on the 24h graphs line near the top of the display.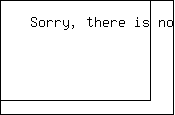 Temp/Hum Plot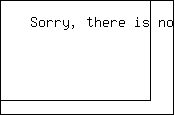 Baro Plot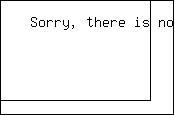 Wind Plot
---
Minutes from most recent club meeting will appear here when available.
---
January 19th (Tuesday) 2021, at 7:00 P.M. On-Air meeting held.
Agenda Topics:
Election of Officers
Old Business: Meeting Schedule
Old Business: Repeater Backup Battery
Old Business: ARES/RACES
Website re-imbursement to KE8DAF and future renewal discussion
Repeater Council re-imbursement to WB8TQZ
Membership cards
Agenda, finance info and past meeting minutes were distributed by email and are archived in the Club Files repository. (password protected) Meeting minutes will be posted when available.
Annual dues are due at this time. See the form in order to update your information and to facilitate payment. Prospective members should hold off on sending dues until their membership is confirmed. DUES FORM
---
Posen Potato Festival Spud Run Support 7 September 2019.
A golf cart equipped with APRS followed behind the runners. This was a new tracker with a different SSID of KE8DAF-1. We used the 146.535 Simplex for voice comms. Talk-in was on 147.02+/103.5.
The cart can be tracked via APRS at
KE8DAF-1 on aprs.fi
See Operations Plan
See Map JPG
---
Nautical City 6K Run Support 3 August 2019.
See Operations Plan
See Map PDF
A golf cart equipped with APRS followed behind the runners. We used the PICARC repeater for voice comms.
The cart can be tracked via APRS at
KE8DAF-12 on aprs.fi
---
Home Page
Club Repeater frequency is
147.02+ PL is 103.5 Hz
Click on the
Repeater Map
link under the Navigation bar on the left to view the repeater coverage area.
Weekly Net is Monday Evening at 7:00PM Local Time 2400Z (UTC). Net control by WB8TQZ, or designate.
Welcome to the PICARC home page.
---
Traffic Handling
Presentation from Mike Horn about Traffic handling.
Here is the original PowerPoint:
Traffic Handling Powerpoint File
This is a PowerPoint Show that will not require the Microsoft PowerPoint program:
Traffic PowerPoint Show
---
Meeting Notices for Presque Isle County ARC will appear as a special announcement banner at the top of this page.
Ever wonder what some of the strange noises are on the radio bands? This site has a collection of audio samples of various signals, like CW, PSK, RTTY, JT65 and some mystery signals.
Signal Identification Guide
---
Explore various Software Defined Radios (SDR) available on the web at WebSDR Some US based Web SDR are at: CONUS HF WEB RECEIVERS.
The Sedona AZ one seems to perform quite well AZ SDR. A Michigan-based WebSDR is available at MI SDR.
---
Located in beautiful Presque County Michigan.
---
Officers for 2021
| Position | Name | Call Sign |
| --- | --- | --- |
| PRESIDENT / TRUSTEE | MIKE HORN | WB8TQZ |
| VICE PRESIDENT | STEVE PORTER | WD8KDB |
| MEMBER AT LARGE | BOB BROWN | W8CAG |
| PAST PRESIDENT | JIM CARR | N8HGD |
| PAST PRESIDENT | JEROME HERON | W8HIB (sk) |
---

Webmaster - Greg Hamel KE8DAF